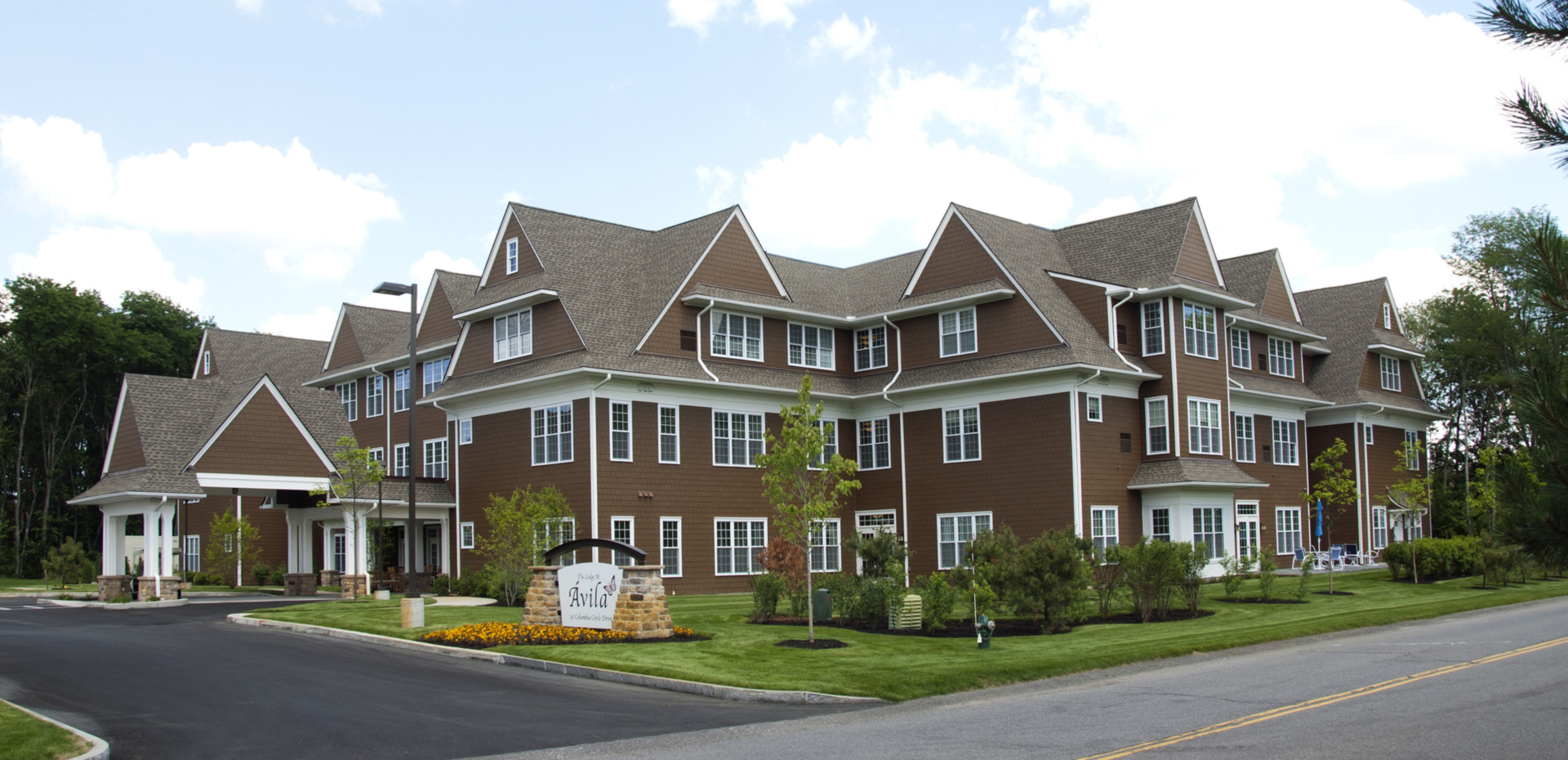 Architecture
Interior Design
Landscape Design
Master Planning
Senior Living
The Lodge at Avila
Albany, NY
Teresian Housing Corporation of the Diocese of Albany selected KDA Architects to design The Lodge at Avila — a stand-alone satellite community of the adjacent Avila Continuing Care Retirement Community (CCRC) campus. The project is a successful example of the future of smaller scale CCRC extensions into the community. These incremental additions satisfy the preference of seniors for a community integrated lifestyle rather than an enclave.
The building design takes its cues from the grand lodge architecture of the nearby Adirondack region. The building was carefully positioned to fit into the neighborhood and take advantage of views to the main campus and surrounding woodland.
Residents have opportunities for social interaction in the comfortable great room and tea room, fitness room, library or greenhouse. Meals are prepared in a mini commercial kitchen.
A convenient and attractive path along the central landscaped green leads to the main campus where residents can attend events, receive services, and visit friends.
Client
Teresian Housing Corporation of the Diocese of Albany
Contractor
Lecesse Construction