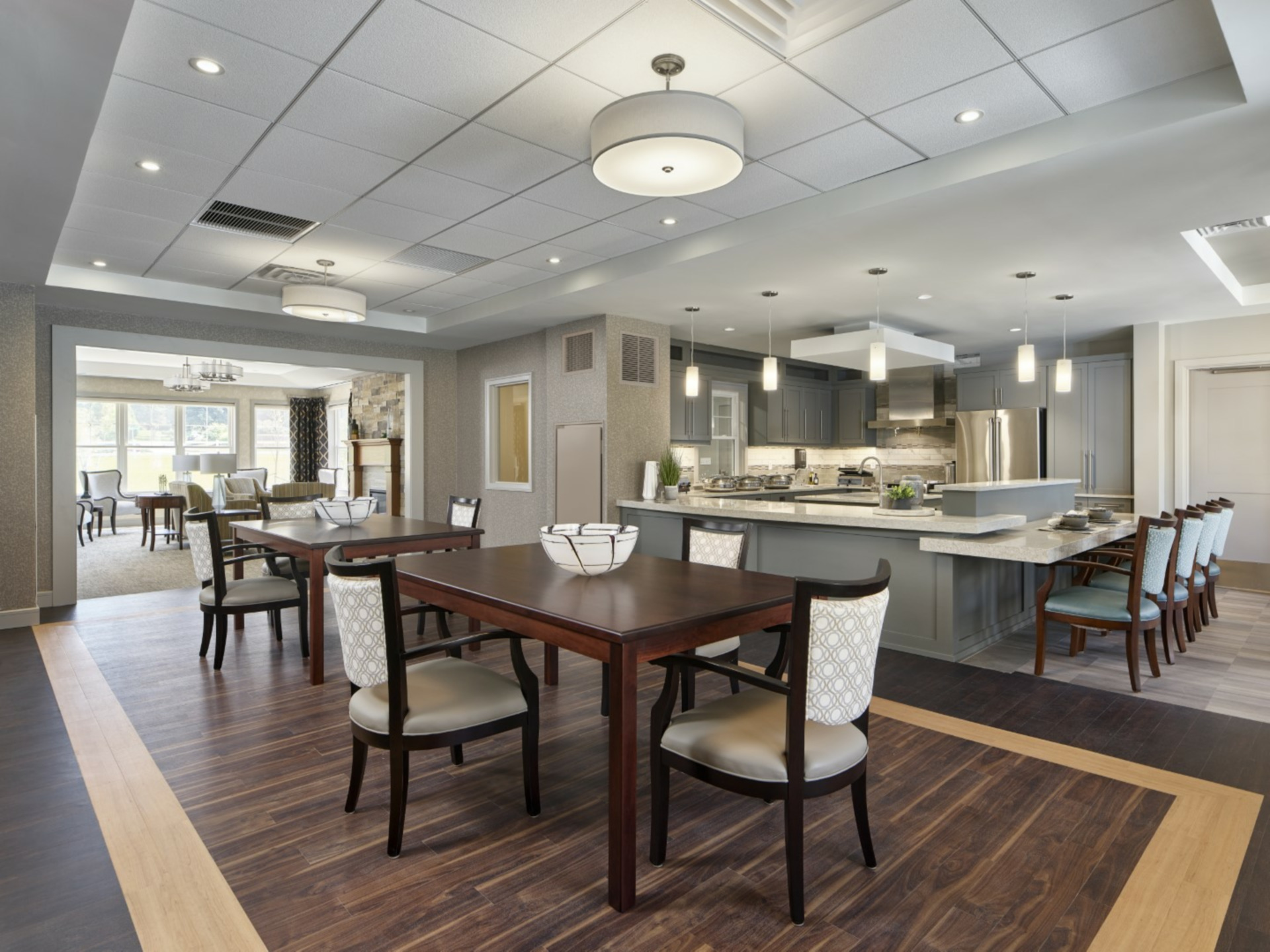 Architecture
Landscape Design
Master Planning
Senior Living
Heath Village - The Meadows
Hackettstown, NJ
As part of a 10-year master plan, Heath Alliance for Care, Inc selected KDA Architects to design a new rehab and health center on a portion of a 121-acre tract opposite Heath Village. This 98,000 SF facility replaces an existing medical model of care with a new household model.
The new one-story households imitate large single-family homes, each with a front door, porch and yard facing the 'street.' Each household contains a living room, activity space, kitchen, and dining spaces as well as support space. Garden courtyards serve as the 'backyards' for the households with walking paths, arbors, water features and extensive plantings.
The households connect to the central commons/support building with views and access to garden courtyards. The common amenity/support building provides a rehab gym, café, salon and spa. Administration and support spaces for the food service kitchen, maintenance, laundry and housekeeping will also be centrally located improving communication and connection between residents, staff and visitors.
Client
Heath Alliance for Care, Inc
Services
Contractor
LeCesse Construction