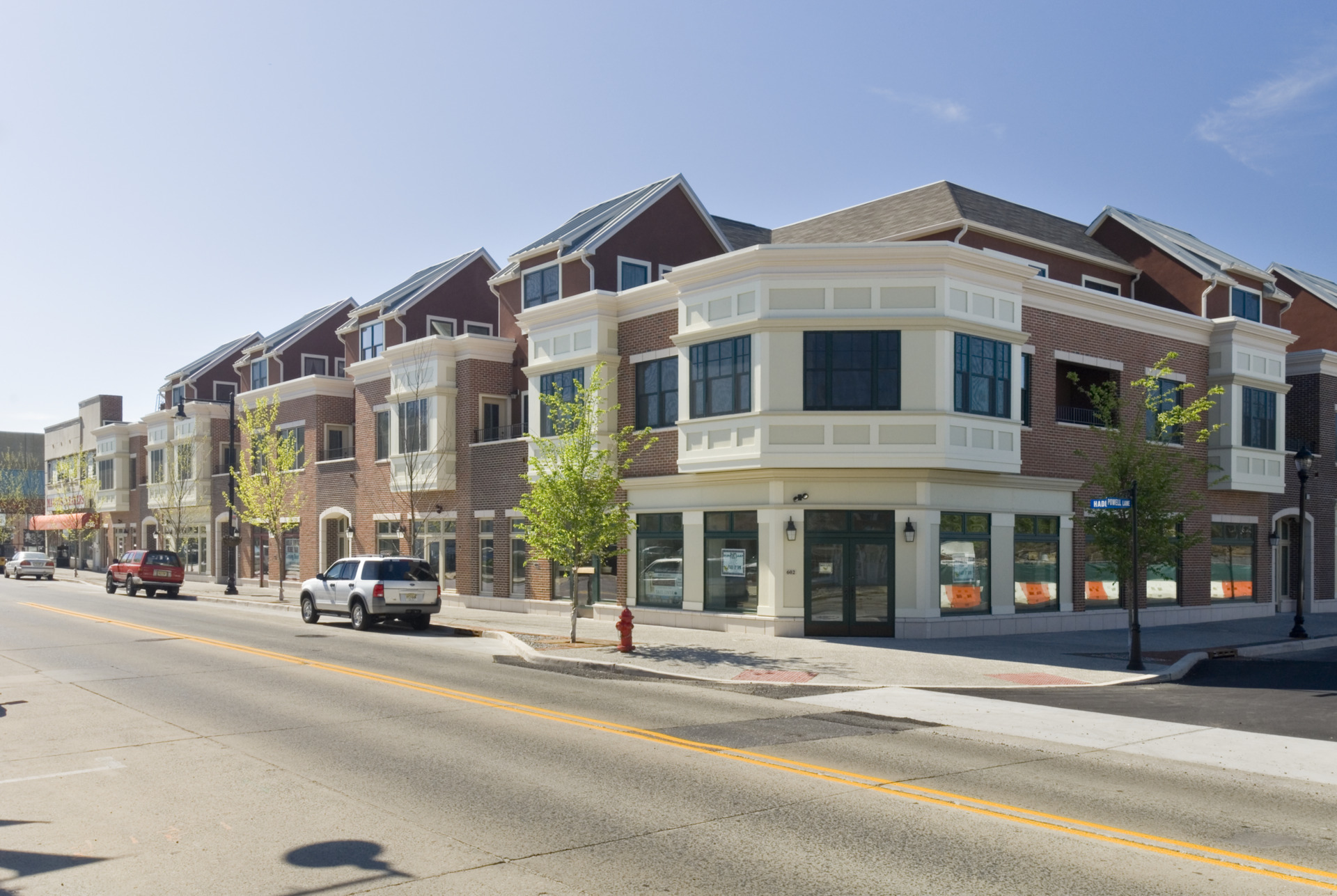 Architecture
Landscape Design
Master Planning
The LumberYard Condominiums
Collingswood, NJ
LumberYard LLC selected KDA to design the redevelopment plan for a former lumber yard in Collingswood, NJ, a small commuter town in southern New Jersey. The site is conveniently located less than a half a mile from the Collingswood PATCO station, which allows commuters to easily travel between the New Jersey suburbs and Philadelphia.
The comprehensive master plan maximizes the long vacant site to create an infill design with two new streets, three mixed use buildings, 21 new retail units, 119 residential units, and a town plaza. The plan also includes 376 off-street parking spaces for residents and public use.
The mixed use complex consists of three three-story buildings, each with underground parking. The building features brick and stone facades, with landscaped courtyards, and roof terraces. The residential units include one and two bedroom flats and two and three bedroom townhouses, ranging from 1,020 to 2,060 SF. The commercial units range in size from 960 to 2,220 SF.
Client
The LumberYard LLC
Services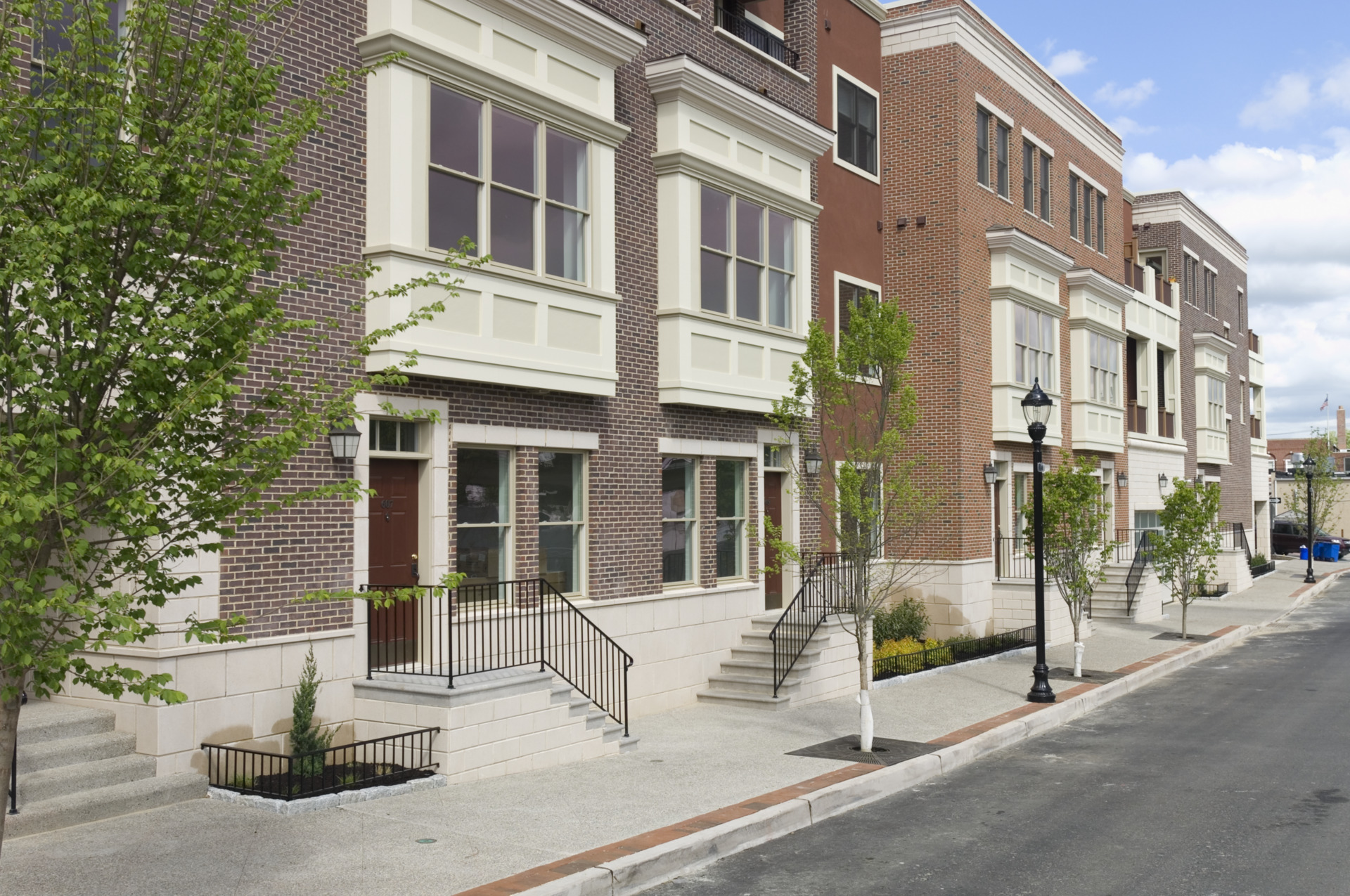 Project Recognition
Awards
2007 NJ Future
Smart Growth Award