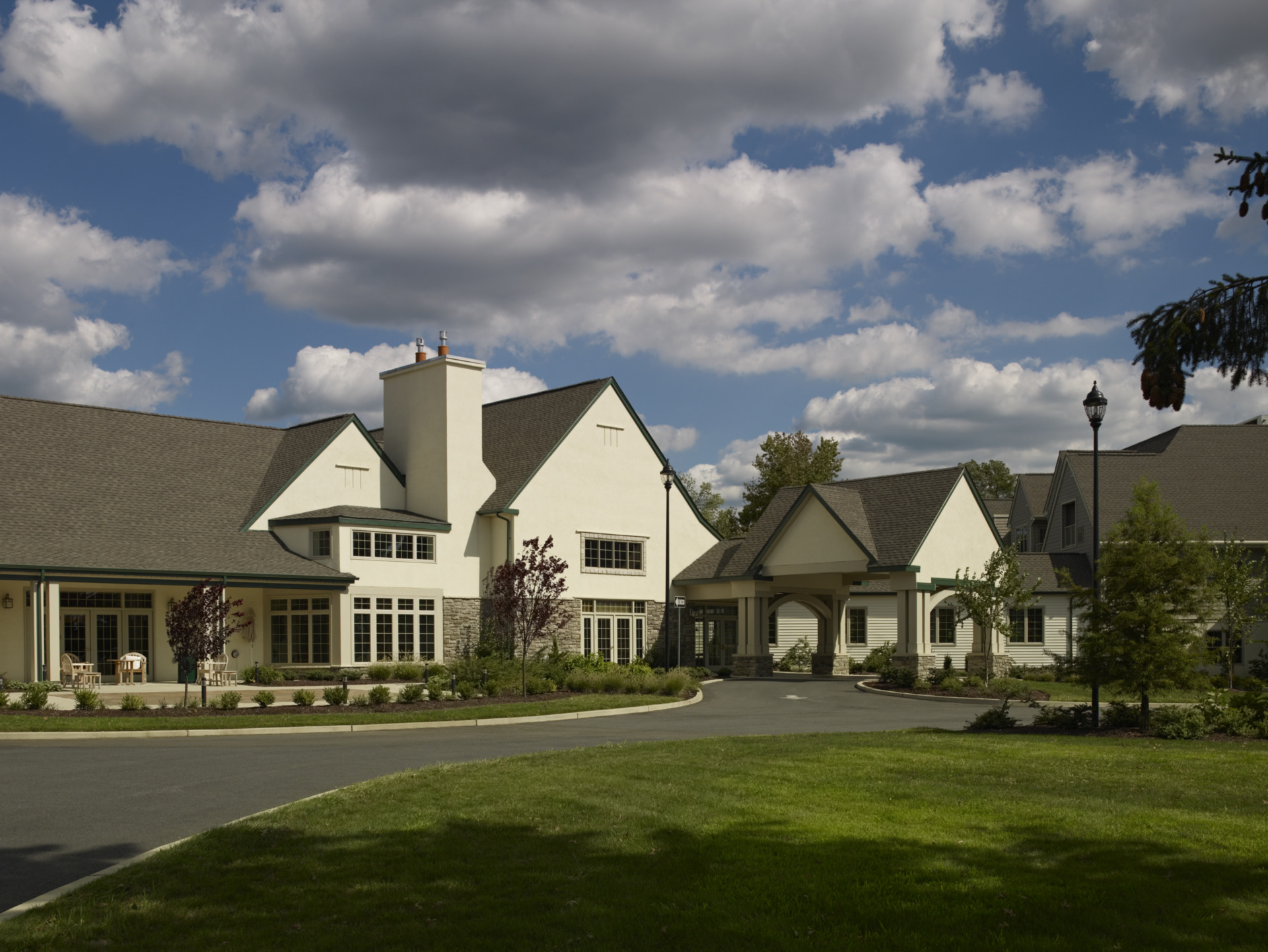 Architecture
Landscape Design
Master Planning
Senior Living
Lion's Gate
Voorhees, NJ
The Jewish Federation of Camden County selected KDA Architects to design Lions Gate, a Continuing Care Retirement Community (CCRC) in the Jewish tradition, located in Voorhees Township, New Jersey.  Lions Gate is the client's first full-service continuing care campus.
The site for the community, a former 50-acre executive golf course, sits within a residential neighborhood, adjacent to a thriving commercial district that contains restaurants, shops, and a multiplex movie theater.
The project, with a budget of $55 million, includes a master plan for a 35,000 SF community center, 152 apartments, and 12 cottages around a system of outdoor courtyards. The independent living units range from 650 SF one bedroom apartments to 1,700 SF two bedroom apartments and cottages. The facility also includes healthcare services - adult daycare, 40 assisted living beds, and 78 skilled nursing beds, including a memory care unit.
Each structure, with its own distinct character, is inspired by the Arts and Crafts movement of the 1890′s - unified by scale, materials, simple detailing, and an informal free-flowing layout reminiscent of that era.
Client
Jewish Federation of Camden County
Services
Contractor
P. Agnes, Inc.