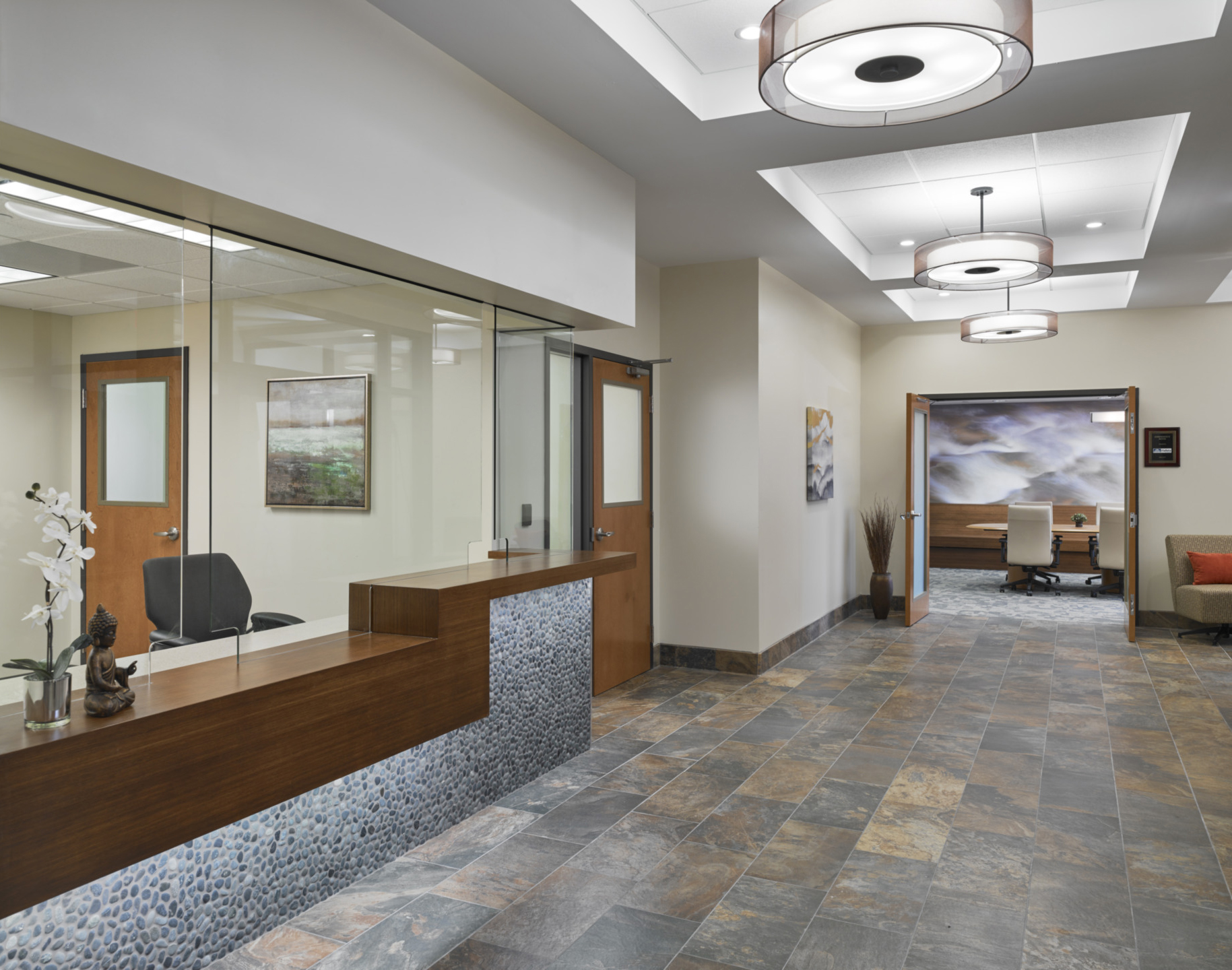 Architecture
Behavioral Health
Interior Design
John Brooks Recovery Center - Pleasantville Treatment Facility
Pleasantville, NJ
leads KDA Architects' architecture, interior design, and landscape design teams through all aspects of KDA Architects' engagement. The renovated space is easy to navigate, with a logical flow and a warm feeling of a smaller counseling setting as opposed to an institutional feel.
This site is the first impression a new client, visitor, or prospective employee will have of the agency. For the new client a comfortable yet somewhat private waiting area soothes the anxiety of embarking on a potentially life changing experience. The admissions process involves private focused interviews with the admission personnel as well as a full medical exam. In addition to medical, there are also phlebotomy and psychiatry spaces in close proximity. The bulk of the space is for client activity — counseling offices, small group counseling rooms and classrooms.
Client
John Brooks Recovery Center
Services
Contractor
Bertino & Assoc.